API 5CT L80 casing tube is widely applied in petroleum, construction, shipbuilding, smelting, aviation, electric power, food, paper, chemical industry, medical equipment, heat exchangers etc.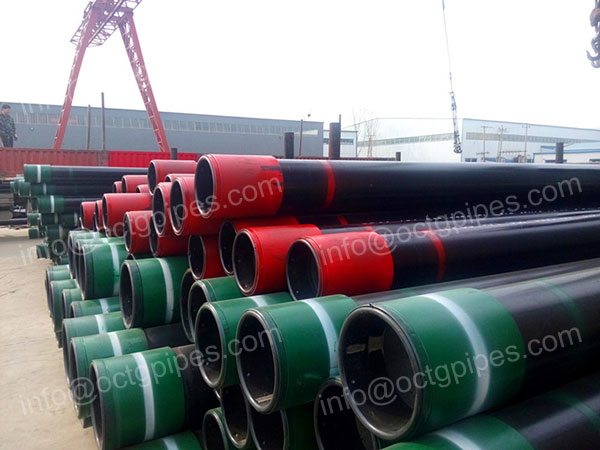 Grade: L80-1, L80-9Cr, L80-13Cr
Standard: API 5CT
OD:114-508mm;
Length: R-1:4.88~7.62m;
R-2:7.62~10.36m;
R-3:more than 10.36m;

L80 well casing
is placed down-hole to offer structural integrity to the wellbore and must withstand external-collapse pressure from rock formations and internal-yield pressure from fluid and gas. It must hold own deadweight and withstand the torque and transaxial pressure placed on it while running down-hole.
Mechanical Properties:
Tensile Strength
655 MPa min
95,000 psi min
Yield Strength
552 MPa min
655 MPa max
80,000 psi min
95,000 psi max
Total Elongation Under Load
0.500 %
-
Hardness
23 Max HRC
241 Max HBW