Specifications about API 5CT Well Casing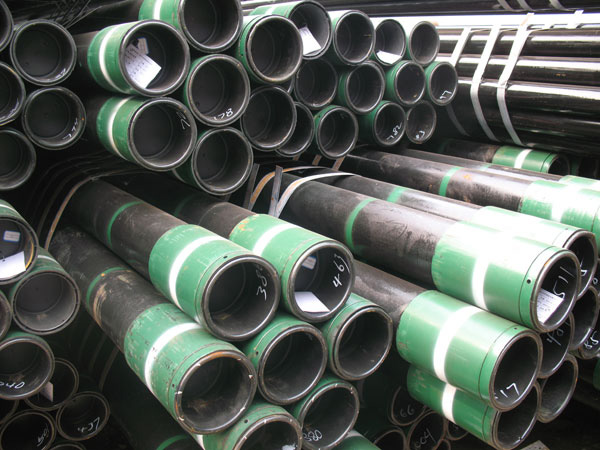 ★Standard: API SPEC 5CT
★Grades: J55, K55, N80-1, N80-Q, L80-1, L80-9Cr, L80-13Cr, C95, P110, Q125
★Dimensions: OD: 114.3-508mm WT: 5.21-16.13mm
★Thread types: STC, LTC, BTC, special clearance, XC, VAM TOP, NEW VAM.
★Applications: oil well casing serves as well sidewall.
What is the API SPEC 5CT Well Casing?
API SPEC 5CT well casing is utilized in fixing the well wall or down hole, which has wider diameters. API SPEC 5CT can be divided into conductor casing, technical casing and oil casing.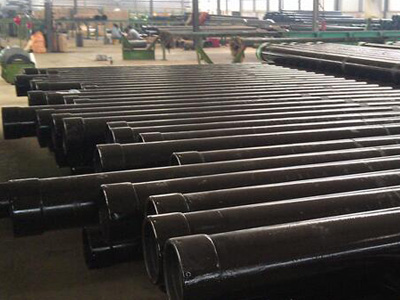 Oil Well Casing Workshop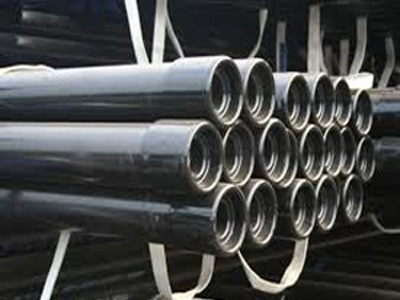 API 5CT Casing Detail
Quality assurance of API 5CT Oil Well Casing
Under ISO9001, we own a set of complete and effective quality system in our factory. Authorized by the American Petroleum Institute, Anson steel is awarded API 5CT production certificate. Furthermore, we has strict inspection and test system before shipping including dimensional inspection, strength test, tensile test, hardness test, hydrostatic test etc. Therefore, our API 5CT well casing has enough quality assurance to eliminate your worries.
Anson steel as a professional casing pipe suppliers and exporter in casing and tubing as well as drill tubes and drill collars in the international trade, we have enough in stock in the warehouse every month. Furthermore, we keep a good relationship with each big steel factory in China, so we can guarantee the delivery time and competitive prices for customers. Therefore, if you have any inquiry on API 5CT casing, please contact us by e-mail or ring us as soon as possible!
API 5CT Casing Packing and Delivery: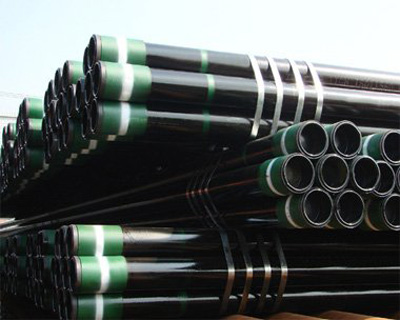 Packing for Well Casing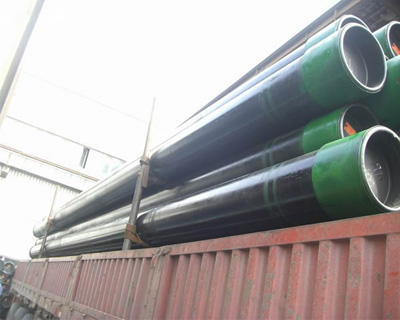 Well Casing Delivery
API 5CT Well Casing Length:
API 5CT Casing
Range 1
Range 2
Range 3
4.88~7.62
7.62~10.36
10.36~14.63
API 5CT Well Casing Dimension:
Labels
OD(mm)
WT(mm)
J55/K55
N80
L80
C90/T95
P110
Q125
4 1/2
9.5
114.3
5.21
PS
-
-
-
-
-
10.5
114.3
5.69
PSB
-
-
-
-
-
11.6
114.3
6.36
PSLB
PLB
PLB
PLB
PLB
-
13.5
114.3
7.37
-
PLB
PLB
PLB
PLB
-
15.1
114.3
8.56
-
-
-
-
PLB
PLB
5
11.5
127
5.59
PS
-
-
-
-
-
13
6.43
PSLB
-
-
-
-
-
15
7.52
PSLBE
PLBE
PLBE
PLBE
PLBE
-
18
9.19
-
PLBE
PLBE
PLBE
PLBE
PLBE
21.4
11.10
-
PLB
PLB
PLB
PLB
PLB
23.2
12.14
-
PLB
PLB
PLB
PLB
PLB
24.1
12.7
-
PLB
PLB
PLB
PLB
PLB
5 1/2
14
139.7
6.20
PS
-
-
-
-
-
15.5
6.98
PSLBE
-
-
-
-
-
17
7.72
PSLBE
PLBE
PLBE
PLBE
PLBE
-
20
9.17
-
PLBE
PLBE
PLBE
PLBE
-
23
10.54
-
PLBE
PLBE
PLBE
PLBE
PLBE
26.8
12.7
-
-
-
P
-
-
29.7
14.27
-
-
-
P
-
-
32.6
15.88
-
-
-
P
-
-
35.3
17.45
-
-
-
P
-
-
38
19.05
-
-
-
P
-
-
40.5
20.62
-
-
-
P
-
-
43.1
64.14
-
-
-
P
-
-
6 5/8
20
168.28
7.32
PSLB
24
8.94
PSLBE
PLBE
PLBE
PLBE
PLBE
-
28
10.59
-
PLBE
PLBE
PLBE
PLBE
-
32
12.06
-
PLBE
PLBE
PLBE
PLBE
PLBE
7
20
177.8
6.91
PS
23
8.05
PSLBE
PLBE
PLBE
PLBE
-
-
26
9.19
PSLBE
PLBE
PLBE
PLBE
PLBE
-
29
10.6
PLBE
PLBE
PLBE
PLBE
32
11.51
PLBE
PLBE
PLBE
PLBE
35
12.65
PLBE
PLBE
PLBE
PLBE
PLBE
38
13.72
PLBE
PLBE
PLBE
PLBE
PLBE
7 5/8
26.4
193.67
8.33
PSLBE
PLBE
PLBE
PLBE
-
-
29.7
9.52
-
PLBE
PLBE
PLBE
PLBE
-
33.7
10.92
-
PLBE
PLBE
PLBE
PLBE
-
39
12.7
-
PLBE
PLBE
PLBE
PLBE
PLBE
42.8
14.27
-
PLB
PLB
PLB
PLB
PLB
45.3
15.11
-
PLB
PLB
PLB
PLB
PLB
47.1
15.88
-
PLB
PLB
PLB
PLB
PLB
8 5/8
24
219.08
6.71
PS
-
-
-
-
-
28
7.72
-
-
-
-
-
-
32
8.94
PSLBE
-
-
-
-
-
36
10.16
PSLBE
PLBE
PLBE
PLBE
-
-
40
11.43
-
PLBE
PLBE
PLBE
PLBE
-
44
12.70
-
PLBE
PLBE
PLBE
PLBE
-
49
14.15
-
PLBE
PLBE
PLBE
PLBE
PLBE
9 5/8
36
244.48
8.94
PSLB
-
-
-
-
-
40
10.03
PSLBE
PLBE
PLBE
PLBE
-
-
43.5
11.05
-
PLBE
PLBE
PLBE
PLBE
47
11.99
-
PLBE
PLBE
PLBE
PLBE
PLBE
53.5
13.84
-
PLBE
PLBE
PLBE
PLBE
PLBE
58.4
15.11
-
PLB
PLB
PLB
PLB
PLB
10 3/4
40.5
273.05
8.89
PSB
-
-
-
-
-
45.5
10.16
PSBE
-
-
-
-
-
51
11.43
PSBE
PSBE
PSBE
PSBE
PSBE
-
55
12.57
-
PSBE
PSBE
PSBE
PSBE
-
60.7
13.84
-
-
-
PSBE
PSBE
PSBE
65.7
15.11
-
-
-
PSB
PSB
PSB
113/4
47
298.45
9.53
PSB
-
-
-
-
-
54
11.05
PSB
-
-
-
-
-
60
12.42
PSB
PSB
PSB
PSB
PSB
PSB
13 3/8
48
339.72
8.38
-
-
-
-
-
-
54.5
9.65
PSB
-
-
-
-
-
61
10.92
PSB
-
-
-
-
68
12.19
PSB
PSB
PSB
PSB
PSB
-
72
13.06
-
PSB
PSB
PSB
PSB
PSB
16
75
406
11.13
PSB
-
-
-
-
-
84
12.57
PSB
-
-
-
-
-
109
16.66
P
P
P
-
P
P
20
94
508
11.13
PSLB
-
-
-
-
-
30
96
762
16.13
PSLB
-
-
-
-
-
P-Plain end; S-Short round thread; L-Long round thread; B-Buttress thread; E-Extreme line;
Mechanical Properties:
Steel grade
Type
Yield Strength Mpa
Tensile Strength (min) Mpa
Hardness
min
max
HRC
HBW
J55
-
379
552
517
-
-
K55
-
379
552
655
-
-
N80
1
552
758
689
-
-
Q
552
758
689
-
-
L80
1
552
655
655
23
241
9Cr
552
655
655
23
241
13Cr
552
655
655
23
241
C90
621
724
689
25.4
255
C95
-
655
758
724
-
-
T95
655
758
724
25.4
255
P110
-
758
965
862
-
-
Q125
All
862
1034
931
-
-