Specifications about API SPEC 7-1 Drill Collar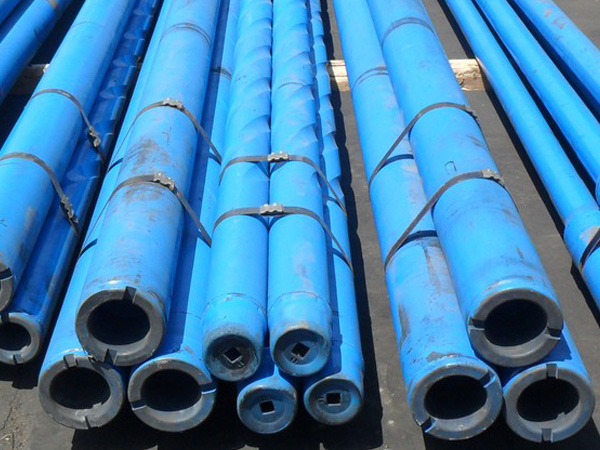 ★Standard: API SPEC 7-1
★Steel grade: AISI 4145H
★Dimension: 3 1/8" -- 11"
★Connected Type: NC, IF, REG
What is the API SPEC 7-1 Drill Collar?
API SPEC 7-1 drill collar is made with rolling or forging AISI4145H chromium molybdenum alloy steel. Therefore, it needs to control chemical composition and the content of trace elements effectively.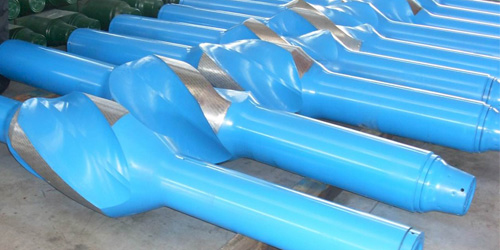 Drill Stabilizer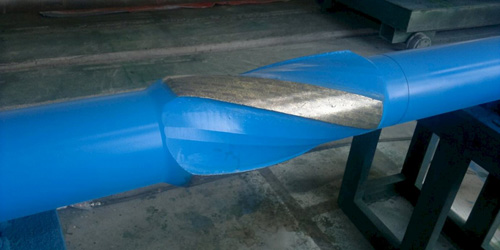 Integal Stabilizer
Main Usage of Drill Collars
Drill collars are the auxiliary equipment applied at the bottom of drill string. It is a key part of the bottom hole assembly. Great wall thickness and gravity are the main features of drilling collars. The wall thickness is typically 38 ~ 53mm, which is equal to 4 to 6 times of drill pipe. Due to special working environment, drill collars needs to have good rigidity in exposing pressure on drill bit in the process of rock fragmentation and playing a leading role in the straight-hole drilling.
Anson steel has unique production line in frequency induction heating and tempering on heating treatment for all API SPCE 7-1 drill collars. That is the reason why lots of customer selects Anson steel as their supplier and exporter, the high quality is very important. drill collar productive process as following:
Material inspection
Straightening
Boring hole
Threading outside
Heat treatment
Threading Inside
Painting and packing
Storage
Drill Collar Production Process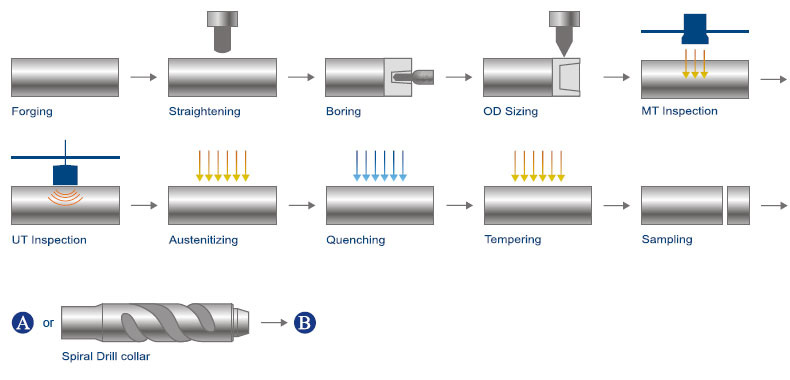 Drilling Collars Quality Assurance
Traceability
All drill collars in Anson steel are marked the distinct words from raw materials, production, delivery to installation, the whole process will ensure you traceability.
Strict inspection
Comprehensive inspection to meet the requirements of API standards and our testing including the size test, mechanical properties destructive tests for drill collars and the entire tube ultrasonic testing done.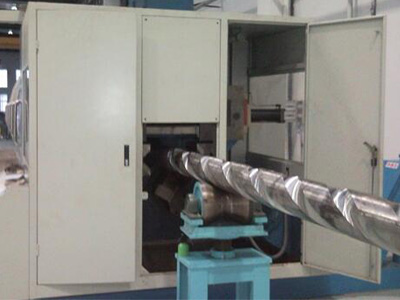 Drill Collar Test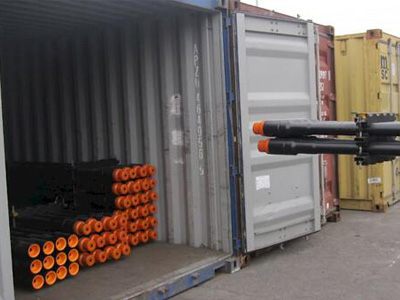 Drill Collar Shipment
Drill Collar Specifications:
Standard
Number
OD
(in.)
ID
(in.)
Length
(ft)
Weight
(lb/ft)
Typical Bending
Strength Ratio
SY5144-2007/API7-1
NC 23-31
3-1/8
1-1/4
30
22
2.57:1
NC 26-35 (2-3/8 IF)
3-1/2
1-1/2
30
27
2.42:1
NC 31-41 (2-7/8 IF)
4-1/8
2
30 or 31
34
2.43:1
NC 35-47
4-3 /4
2
30 or 31
47
2.58:1
NC 38-50 (3-1/2 IF)
5
2-1/4
30 or 31
54
2.38:1
NC 44-60
6
2-1/4
30 or 31
83
2.49:1
NC 44-60
6
2-13 /16
30 or 31
76
2.84:1
NC 44-62
6-1/4
2-1/4
30 or 31
91
2.91:1
NC 46-62 (4 IF)
6-1/4
2-13 /16
30 or 31
84
2.63:1
NC 46-65 (4 IF)
6-1/2
2-1/4
30 or 31
100
2.76:1
NC 46-65 (4 IF)
6-1/2
2-13 /16
30 or 31
93
3.05:1
NC 46-67 (4 IF)
6-3 /4
2-1/4
30 or 31
109
3.18:1
NC 50-70 (4-1/2 IF)
7
2-1/4
30 or 31
118
2.54:1
NC 50-70 (4-1/2 IF)
7
2-13 /16
30 or 31
111
2.73:1
NC 50-72 (4-1/2 IF)
7-1/4
2-13 /16
30 or 31
120
3.12:1
NC 56-77
7-3 /4
2-13 /16
30 or 31
140
2.70:1
NC 56-80
8
2-13 /16
30 or 31
151
3.02:1
6-5/8 API Reg
8-1/4
2-13 /16
30 or 31
162
2.93:1
NC 61-90
9
2-13 /16
30 or 31
196
3.17:1
7-5/8 API Reg
9-1/2
3
30 or 31
217
2.81:1
NC 70-97
9-3 /4
3
30 or 31
230
2.57:1
NC 70-100
10
3
30 or 31
243
2.81:1
8-5/8 API Reg
11
3
30 or 31
300
2.84:1