Line pipe steel is medium thick plate and rolling plate to manufacture oil and gas transportation and long distance transportation pipe or coal, building material slurry pipes. During the using process, the line pipe steel not only has high compression strength, but also has high low temperature toughness and excellent welding performance.
Line Pipe Steel Pipe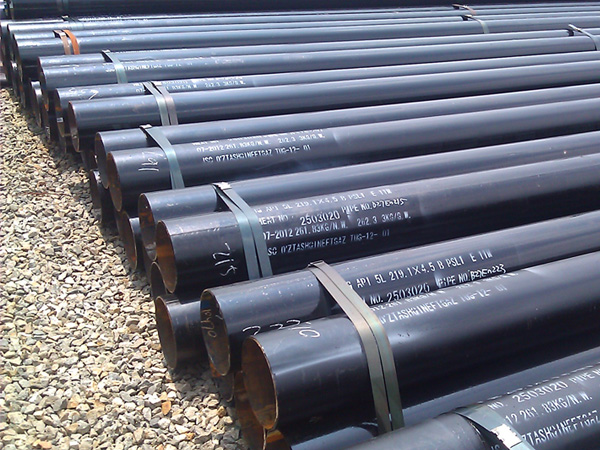 Generally, the medium thick plate is used to produce wall thickness straight ERW, steel coil plate is applied to manufacture straight electric resistance welded pipe or SSAW. Oil gas pipeline has varieties of steel sheets like API and National Standards. For instance, compared to X70, the yield strength of X80 line pipe is correspond, but the tensile strength is higher than X70 pipe line steel.
Modern line pipe steel belongs to low carbon or lowest carbon micro alloyed steel, which is a high technology and high value-added products. Line pipe steel production nearly applies 20 years of all new technology achievement of metallurgy field. The development trend of pipeline engineering is large tube, high pressure gas transportation, high cold and corrosion service environment and the thick wall of seabed pipeline. Therefore, modern pipeline steel should have high strength, low lattice effect, high toughness and brittle fracture resistance as well as low welding carbon, good weldability and HTC and H2S corrosion resistance.
Line pipe steel is mainly used to manufacture oil and gas pipe line. Oil and gas pipeline is the most convenient and the securest channel to connect resource area and market area. The rapid construction of line pipe steel will not only ease the pressure of railway transportation in our country, but also to ensure the safety of oil and gas market supply, is advantageous to the progress of our country's energy security level and ability.