Specifications about API 5CT Tubing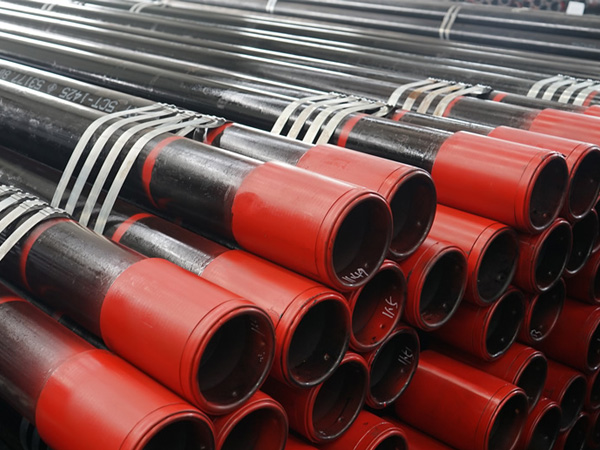 ★Standard: API SPEC 5CT
★Grades: J55, K55, N80-1, N80-Q, L80-1, L80-9Cr, L80-1, C90, T95, C95, P110, Q125
★Dimension: OD 48.26-114.3mm; WT 3.18-16mm
★Thread types: NUE, EUE, VAM, special clearance, XC, VAM TOP, NEW VAM
★Application: for extracting oil or gas from wells;
What is the API SPEC 5CT Tubing?
API SPCE 5CT tubing is used to transport crude oil or natural gas from layer of the oil and natural gas to surface. It has better pressure during oil or gas production and smaller diameters.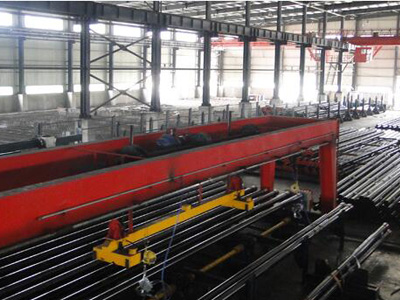 API 5CT Tubing Production Line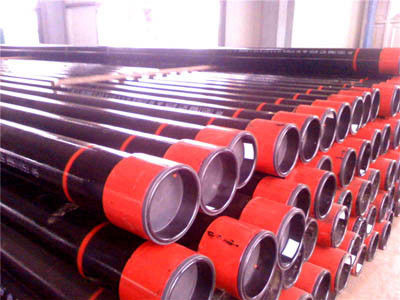 Oil Tubing Detail
Quality assurance of API 5CT Oil Tube
Because of API 5CT and ISO 9001 authorized, we have little claims from customers up to now. Just as showing in the quality control, Anson steel has professional testing laboratory and the ability for testing the samples. The experiment includes low and high temperature, impacting, rigidity, fatigue, fracture mechanism, falling weight, metallurgical, stress corrosion and compounds analysis etc. Therefore, choosing octg tubing from Anson steel is best choice with high quality and competitive prices!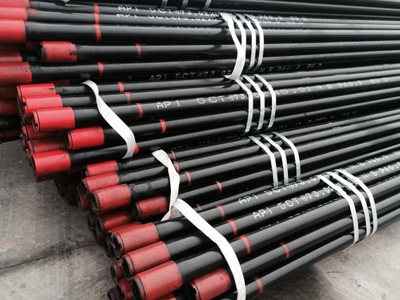 Tubing Packing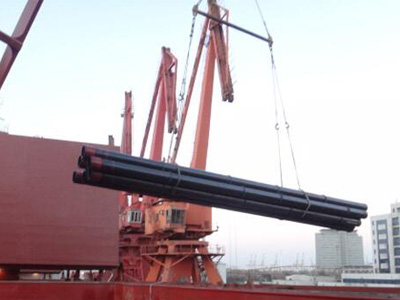 Oil Tube Delivery
Specifications for API SPEC 5CT Tubing:
Label
OD (mm)
WT (mm)
Type of End-finish
NU T&C
EU T&C
IJ
H40
J55
L80
N80
C90
T95
P110
1.9
2.75
2.9
2.76
48.26
3.68
PNUI
PNUI
PNUI
PNUI
PNUI
PNUI
-
1.9
3.65
3.73
-
48.26
5.08
PU
PU
PU
PU
PU
PU
PU
1.9
4.42
-
-
48.26
6.35
-
-
P
-
P
P
-
2 3/8
4
-
-
60.32
4.24
PU
PN
PN
PN
PN
PN
-
2 3/8
4.6
4.7
-
60.32
4.83
PNU
PNU
PNU
PNU
PNU
PNU
PNU
2 3/8
5.8
5.95
-
60.32
6.45
-
-
PNU
PNU
PNU
PNU
PNU
2 3/8
6.6
-
-
60.32
7.49
-
-
P
-
P
P
-
2 3/8
7.35
7.45
-
60.32
8.53
-
-
PU
-
PU
PU
-
2 7/8
6.4
6.5
-
73.02
5.51
PNU
PNU
PNU
PNU
PNU
PNU
PNU
2 7/8
7.8
7.9
-
73.02
7.01
-
-
PNU
PNU
PNU
PNU
PNU
2 7/8
8.6
8.7
-
73.02
7.82
-
-
PNU
PNU
PNU
PNU
PNU
2 7/8
9.35
9.45
-
73.02
8.64
-
-
PU
-
PU
PU
-
2 7/8
10.5
-
-
73.02
9.96
-
-
P
-
P
P
-
3 1/2
7.7
-
-
88.9
5.49
PN
PN
PN
PN
PN
PN
-
3 1/2
9.2
9.3
-
88.9
6.45
PNU
PNU
PNU
PNU
PNU
PNU
PNU
3 1/2
10.2
-
-
88.9
7.34
PN
PN
PN
PN
PN
PN
-
3 1/2
12.7
12.95
-
88.9
9.52
-
-
PNU
PNU
PNU
PNU
PNU
3 1/2
14.3
-
-
88.9
10.92
-
-
P
-
P
P
-
3 1/2
15.5
-
-
88.9
12.09
-
-
P
-
P
P
-
4
9.5
-
-
101.6
5.74
PN
PN
PN
PN
PN
PN
-
4
10.7
11
-
101.6
6.65
PU
PU
PU
PU
PU
PU
-
4
13.2
-
-
101.6
8.38
-
-
P
-
P
P
-
4
16.1
-
-
101.6
10.54
-
-
P
-
P
P
-
4 1/2
12.6
12.75
-
114.3
6.88
PNU
PNU
PNU
PNU
PNU
PNU
-
4 1/2
15.2
-
-
114.3
8.56
-
-
P
-
P
P
-
Mechanical Properties:
Standard
Steel Grade
Tensile Strength(MPa)
Yield Strength(MPa)
Elongation(%)
Hardness
API SPEC 5CT
J55
≥517
379~552
0.5%
K55
≥655
379~552
0.5%
N80
≥689
552~758
0.5%
L80(13Cr)
≥655
552~655
0.5%
≤241HB
P110
≥862
758~965
0.6%
Chemical Compositions(%):
Standard
Steel Grade
Chemical Compositions(%)
C
Si
Mn
P
S
Cr
Ni
Cu
Mo
V
Als
API SPEC 5CT
J55
0.34~0.39
0.20~0.35
1.25~1.50
≤0.020
≤0.015
≤0.15
≤0.20
≤0.20
/
/
≤0.020
K55
0.34~0.39
0.20~0.35
1.25~1.50
≤0.020
≤0.015
≤0.15
≤0.20
≤0.20
/
/
≤0.020
N80
0.34~0.38
0.20~0.35
1.45~1.70
≤0.020
≤0.015
≤0.15
/
/
/
0.11~0.16
≤0.020
L80(13Cr)
0.15~0.22
≤1.00
0.25~1.00
≤0.020
≤0.010
12.0~14.0
≤0.20
≤0.20
/
/
≤0.020
P110
0.26~0.35
0.17~0.37
0.40~0.70
≤0.020
≤0.010
0.80~1.10
≤0.20
≤0.20
0.15~0.25
≤0.08
≤0.020