Specifications about API 11B Sucker Rod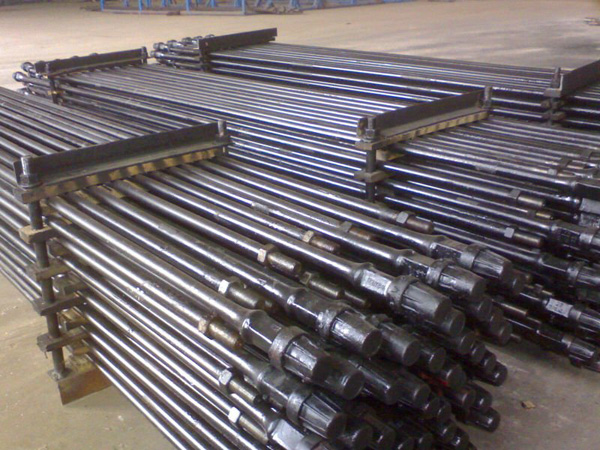 ★Standard: API 11B
★Steel grade: C, K, D, KD, H
★Application: make deep well pump piston reciprocating motion;
What is the API 11B Sucker Rod?
API 11B sucker rod is major equipment in the oil field. Anson steel manufacturers can provide various kinds of sucker rods like C, K, D, KD grades etc. Among them, C, K, D grade sucker rods are designed and manufactured on the basis of the API 11B and also are our one of leading octg products.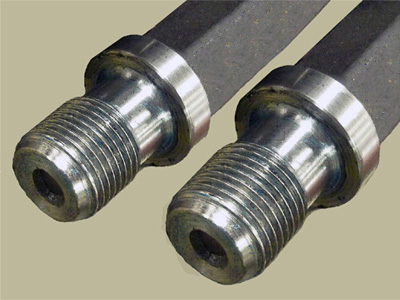 Hollow Sucker Rod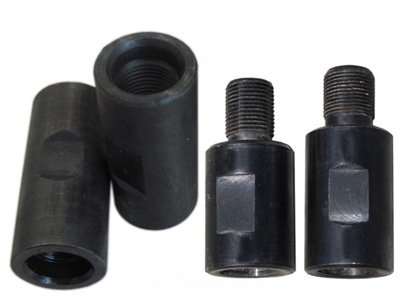 Sucker Rod Coupling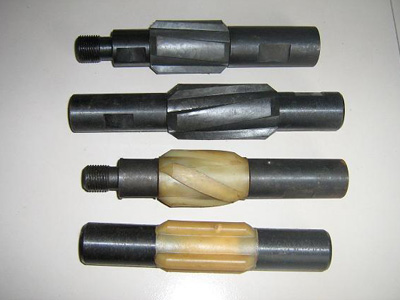 Sucker Rod Centralizer
Grade C sucker rod is made from high quality carbon steel. Featured with MID-strength, good plasticity, toughness, corrosion resistance is suitable for sour medium environment without causing sulfide stress cracking.
Grade D sucker rod is made from high grade Cr-Mo alloy steel 30CrMoA. It is featured with high strength, better plasticity, long service life and heat treatment and widely applicable to non-corrosion or light corrosive environment deep oil wells.
Grade K sucker rod is made from high quality Cr-Ni-Mo alloy structural steel including different amount of Ni. Possessed more powerful anti-corrosion function is proper to be used in strong corrosion oil well with depth of shallow.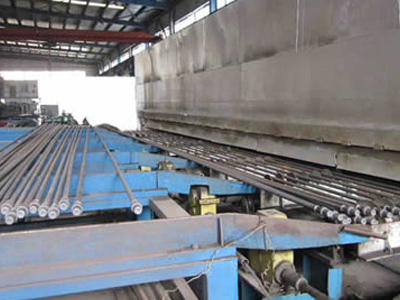 Sucker Rod Shot Blasting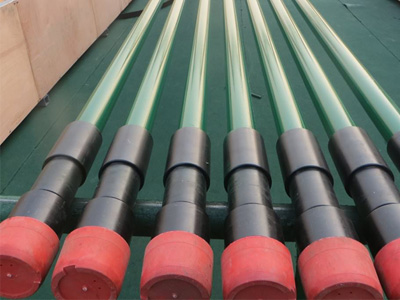 Sucker Rod Coating
Anson steel as a professional casing pipe suppliers and exporter in casing and tubing as well as drill tubes and drill collars in the international trade, we have enough in stock in the warehouse every month. Furthermore, we keep a good relationship with each big steel factory in China, so we can guarantee the delivery time and competitive prices for customers. Therefore, if you have any inquiry on API 11B sucker rod, please contact us by e-mail or ring us as soon as possible!
Mechanical Properties:
Standard
Steel Grade
Tensile Strength
(Mpa)
Yield Strength
(Mpa)
Elongation(%)
Contraction Percentage of Area(%)
Impact Toughness
(J/cm2)
Color Code
API 11B
C
620-793
≧414
≧12
≧55
≧70

White

K
620-793
≧414
≧12
≧55
≧70

Light blue

D
794-965
≧586
≧10
≧50
≧58.8

Yellow

KD
794-965
≧586
≧10
≧50
/

Blue

HL
965-1195
≧795
≧10
≧50
/

Red

HY
965-1195
≧795
/
/
/

Sucker Rod Specifications:
Size
(in.)
Rod D
(mm)
Threard D
(in)
OD of Pin Shoulder
(mm)
Length of Pin
(mm)
Length of
Wrench Square
(mm)
Width of Wrench
Square
(mm)
5/8
15.88
15/16
31.80
31.75
≧31.8
22.20
3/4
19.05
1-1/16
38.10
36.50
25.40
7/8
22.23
1-3/16
41.30
41.28
1
25.4
1-3/8
50.80
47.63
≧38.1
33.30
1-1/8
28.58
1-9/16
57.20
53.98
≧41.3
38.10