Pup joints are non-standard lengths of piping applied to adjust the height of full length casing, tubing, line pipe, drill pipe or casing strings, for instance, in the acidic operating environment in the high pressure discharge line, input line, a temporary flow line, well testing and other high voltage transmission line on oil and natural gas pipelines. Meanwhile API pup joint is also cementing and fracturing equipment delivery high pressure fluid control products.
Casing and Tubing Pup Joints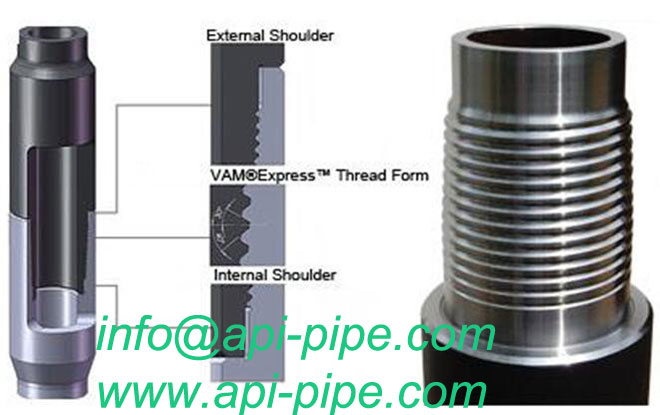 Pup joint is made of high strength steel, with a special toughening process. It uses Acme threaded connection, making it with the demolition convenient, fast, reliable connection, and reliable. Multiple seal design and high precision, to ensure the sealing performance of Pup joint.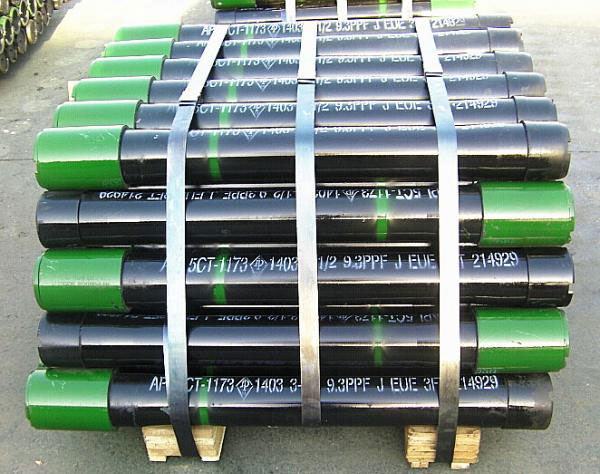 Size: 2-3/8 inch to 4-1/2 inch;
End type: NU & EU;
Steel Grade: J55, K55, N80-1, N80-Q, L80-9Cr/13Cr, C95, P110;
Standard: API Spec5CT & API 5B
Packing: In Bundle, or Wooden Cases or by the requirements of customers
Anson Steel manufactures all range of tubing pup joint and casing pup joint as per API specifications in all groups for casings and tubing. All of our pup joints meet the American Petroleum Institute (API) Specifications 5CT. The tubing and casing pup joints are subjected to be phosphated to prevent rusting and coated on thread by VCI oil. The range of couplings extends from 2 3/8" to 20", under grades H-40, J-55, K-55, L-80, N-80, C90, T95, P-110, Q125 etc.
The high pressure pup joint is forged by high quality structural alloy steel. Terminal union is forged together with pipe, which is able to avoid disassembling and ensure good sealing, small weight, convenient use and fast installation. Except for integral pup joints, Anson steel is also supplying pressure thread sealing pup joint, non-pressure thread sealing pup joint and welding pup joint. Therefore, we have enough stock in different types and sizes to meet customers' different requirements. Choose a good pup joints supplier, choose a best start for your business! Henan Anson Steel is your trustable supplier and manufacturer in the international trade.