API seamless steel line pipe is the American standard of oil line pipe that transfers oil, gas and water as well as natural gas to the petroleum or natural gas industry. Moreover, API line pipe contains seamless steel line pipe and welded line pipe. The line pipe end has flat end with threaded end and socket end. The connection way has end welding, coupling connection and socket connection. API seamless steel line pipe is a kind of structural seamless steel tube, which is usually general structure and mechanical structure.
API Seamless Steel Line Pipe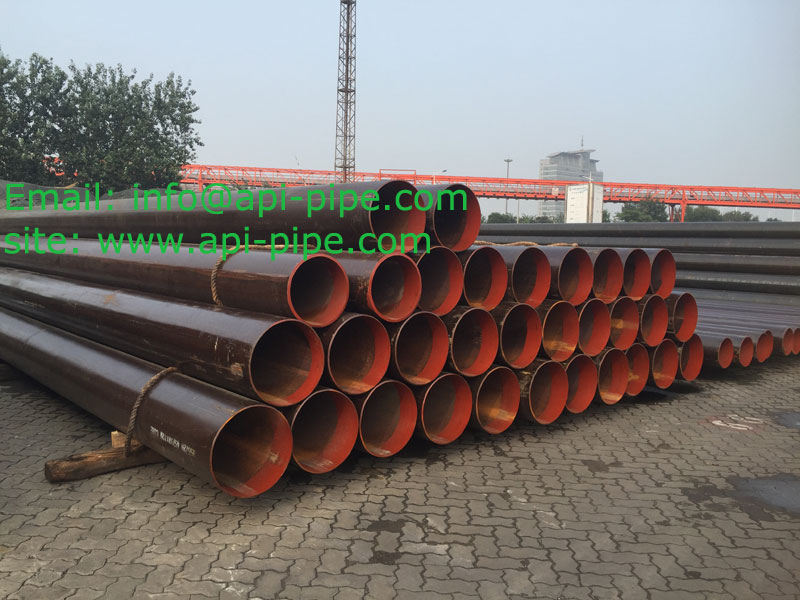 API steel seamless pipe for structure is mainly available in the chemical, petroleum, textile, medical, machinery and other industrial corrosion pipeline and components which are made of stainless steel through hot rolling or cold drawn processing. With the development of the line pipe steel plate technology and the progress of welding technology, the application range of API welded line pipe is gradually expanded especially in the large diameter welded pipe. In addition, due to cost, API welded pipe line has been dominant in the field of line pipe. And the price of welded line pipe is much cheaper than seamless steel line pipe. Therefore, welded line pipe is gradually becoming leading role in the oil and natural gas transportation industry.
API seamless steel pipe for fluid is widely applied for transporting the fluid like water, oil and natural gas etc. Except round pipe, other cross section shape of seamless steel pipes are called heterogenic API seamless steel line pipe. Heterogenic API seamless steel pipe is widely utilized in all kinds of parts, tools and machinery spare parts. Compared to the round pipe, this pipe usually has larger inertia, section modulus and bending torsional capacity, which can greatly reduce the weight and save steel materials.
Henan Anson steel Co., Ltd as a professional API line pipe supplier and exporter has obtained great reputation share in the international trade, we have enough in stock in the warehouse every month. Furthermore, we keep a good relationship with each big steel factory especially state-owned large iron and steel enterprises in China, so we can guarantee the delivery time and competitive prices for customers. Email: info@api-pipe.com site: www.api-pipe.com. We are looking forward to hearing from you!